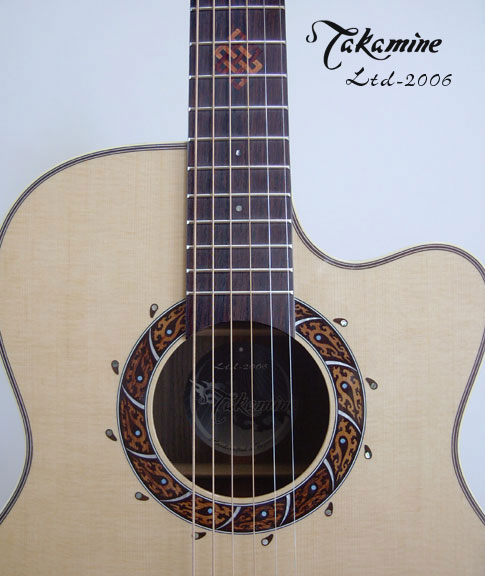 The Takamine LTD-2006.

For the soundhole rosette of the 2006 model, Bob was inspired by his wife Suzanne and her skilled practice in the ancient healing arts. He created a flowing mandala design which honors the traditional Tantric art of ancient Tibet. Representing Earth's natural elements, this design incorporates inlay of organic materials and colors spun into a pattern that suggests the motion of life.
At the 12th fret position of the fingerboard is the inlaid 'Eternal Knot', an Eastern archetype symbol which represents the interconnection between all things in the Universe.