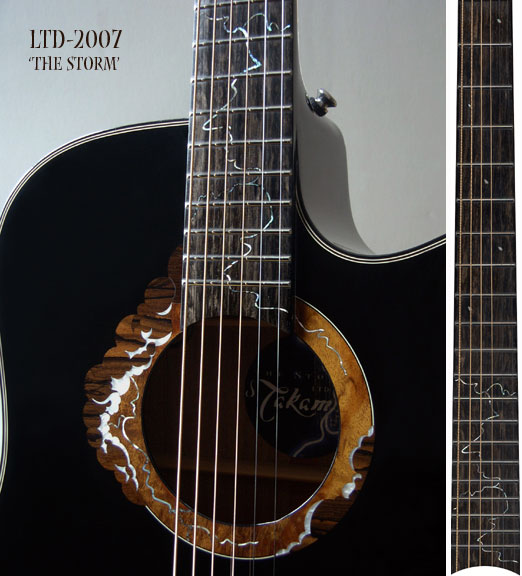 The Takamine LTD-2007, "The Storm".

This design theme offered an interesting change from the traditional natural top on the limited series. In the 20 years of the LTD series, only one guitar (LTD-1996), used a black top & body with a more traditional ring rosette.

Built using a more precise manufacturing process, Bob's dramatic thunderstorm motif for the LTD-2007 contrasts beautifully against the gloss black finish. The rosette is rendered in abalone, faux M.O.P., imbuia and persimmon woods, and is joined to the fingerboard by an overlapping abalone lighting bolt inlay. Keeping with the theme, the cutaway dreadnaught body was chosen for it's big, thunderous sound.